Bio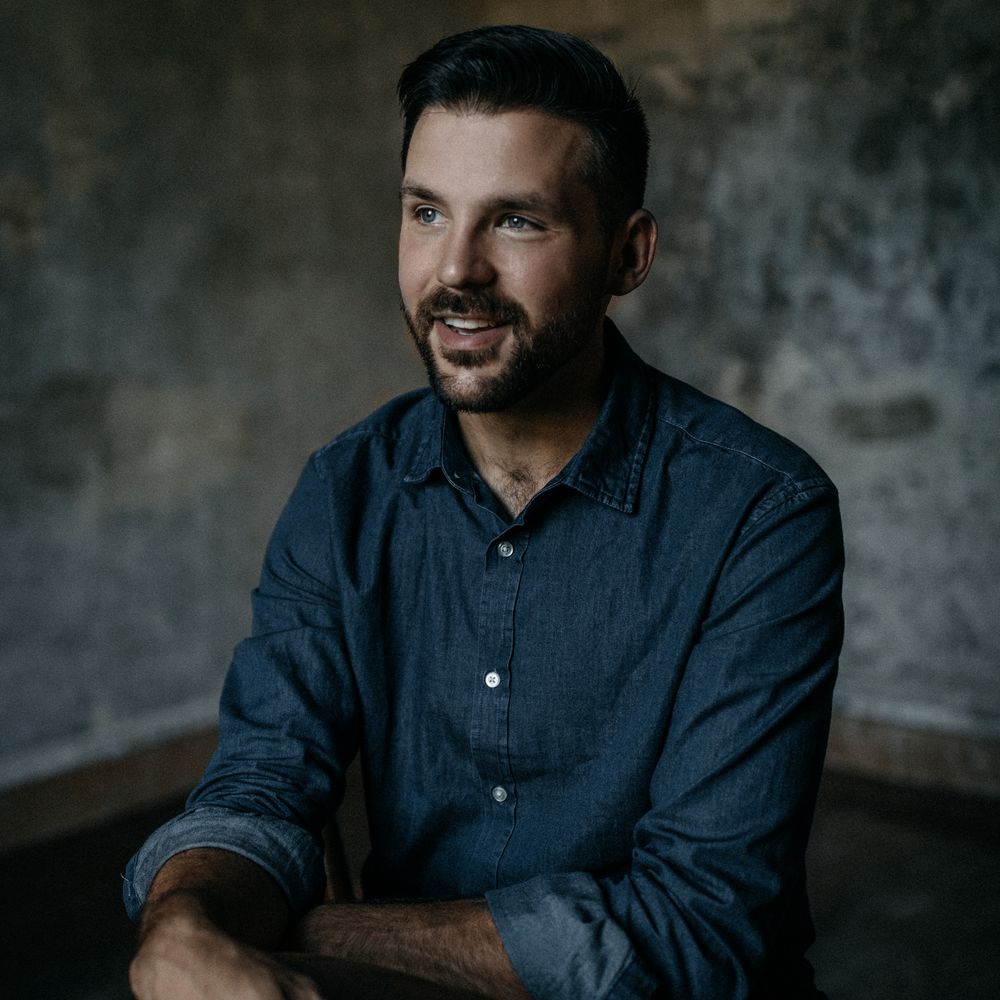 Ben Shaw loves to make music. Not only is he a singer and songwriter, he is a jazz saxophonist and composer, a composer of 21st century classical, a poet, a writer of short-stories, and a music journalist, among many other pursuits. When asked why he chooses to work in such a diverse range of styles and mediums, Shaw has said that he feels compelled to because "After spending so much time in the early years of my practice doubting and maligning everything I wrote or played, I've worked hard to rid myself of the high expectations I put on myself. Now, without that burden, I feel free to try anything that comes to mind and to engage in my own creativity, all for the simple joy of making something new."
Through his deep appreciation for a range of influences and mediums, the music he makes comes from a unique voice that stretches over the vast expanse of music and the arts. As a composer, Shaw has written for a wide range of ensembles and media spanning the breadth of musical diversity. While his university studies primary focused on jazz and classical music he has shown equal proficiency in a range of disciplines and styles from Americana to hip-hop. Since studying privately with internationally renowned composer Alla Cohen, Shaw has begun to achieve a new level of sophistication and depth in his composing that has lead to notoriety in several national and international competitions. He received high marks from the IBLA Foundation in their 2019 Grand Prize competition for his Solo Flute no. 1  and in the 2018 Grand Prize competition for his String Quartet no. 1, both which earned a distinction in the "Most Distinguished Musicians" category. Additionally, he was a finalist for The American Prize's 2019 composition competition for his String Quartet no. 1, as well as a finalist in 2020 for his song cycle "Into My Own" for baritone voice and piano. He has also been a semi-finalist in the International Songwriting Competition.
Shaw has also performed across the Northeast as a member of several different ensembles, spending time as both a leader and sideman. He plays saxophone for many different groups and has also recorded for several artists of local and international renown. As a jazz musician, he performs and composes for a number of groups - ranging in size from duo to octet - in which he and his colleagues perform modern compositions in the jazz tradition. Shaw also writes and performs as a singer/songwriter where he digs into the uniqueness of American music and, with the craft of a honed musician, seeks to blend all its facets together for a rich experience where the sounds of folk ballads and second line rhythms can be heard alongside lush jazz harmonies and contemporary styles. He was also the principal composer and lyricist, as well as vocalist and sax player, for Rhode Island based hip-hop/rock/R&B band Milkbread. Although they have since disbanded, the group released a couple of albums, collaborated with local artists, and worked with Converse Shoe's Rubber Tracks to record and release a single, "Contiguous".
Aside from being a performer, for many years Shaw organized "Is This Jazz?" which hosted concerts around the city of Providence, RI presenting both local and international musicians exploring the outer limits of jazz. He also served for several years on the board of Newport Art House, an arts non-profit whose mission is to "Nurture, Showcase, and Promote the Contemporary Arts of Newport County". As a writer, he is also a regular contributor writer to Motif Magazine, where he covers Rhode Island's evolving jazz scene. Apart from music, he has also begun to write prose and poetry, and has released several short stories which are available to read online.
Benjamin Shaw grew up in Portsmouth, Rhode Island, a small town situated at the top of Aquidneck island that wasn't home to much else besides suburban neighborhoods sprawling across former potato fields. He had a good and loving childhood, but being in an island town without much to do or see, and with no musicians or artists in his family, the arts were far from his mind. However, when he began to listen deeply to his parents' CD collection, the radio, and any other recorded music he could get hands on, his fascination with music began to blossom. He would listen with eager ears, drawn to the melodies and lyrical phrases of singer/songwriters, the sprawling orchestration of pop production, and the rhythms of jazz. During the late weeks of summer he would sit on his parents' porch and would hear the sounds of the Newport Folk and Jazz Festivals dancing up the Narragansett Bay from Fort Adams, wondering where this joyful noise was coming from and dreaming about how he could be a part of it.
In middle school Shaw began to pursue music through learning the clarinet, moving on to the saxophone soon after. While Portsmouth didn't have a robust arts program, it was through the passion of his high school band director Ted Rausch and various private teachers that Shaw grew his desire for a life in music. He played in every available school ensemble and started several bands of his own with which he would compose and perform. After high school, he went to the University Of Rhode Island to study composition from such diverse musicians as Eric Hofbauer, Joe Parillo, and Eliane Aberdam, as well as studying saxophone performance under Dr. Jared Sims. He graduated with a Bachelor's Degree in Composition in 2011 and upon leaving began to work full-time as a landscaper in Newport to help supplement his income so he could focus on honing his original voice and music.
Though in the intervening years he has had to continue working full-time in a variety of jobs, he has ceaselessly continued to pursue a life in music. His prolific output includes several recordings of various genres and ensembles, a long list of works including long-form classical pieces and folk songs, and a consistent schedule of gigs with a few different ensembles. After releasing his first self-titled jazz album in August 2020, Shaw spoke about his musical vision with the Newport Daily News' Rob Duguay, noting "I feel constantly compelled to do all of these different types of music and the most difficult time I have with that is trying to find my voice within those styles. With the singer-songwriter and folk stuff, I'm starting to find my rhythm there and same thing with the classical stuff. In jazz, I've always had a voice in my head along with an approach I've been going for and I really wanted to put out something that captured the sound I wanted. I want it all to come under a unified voice for me…part of the beauty about jazz, and music in general, is that you're constantly searching for your next discovery in a way. The journey is never ending, but I want [this music] to serve as a way of saying this is who I am at the core."